Checklist – What to Do When Someone Dies?
Wednesday, April 6, 2022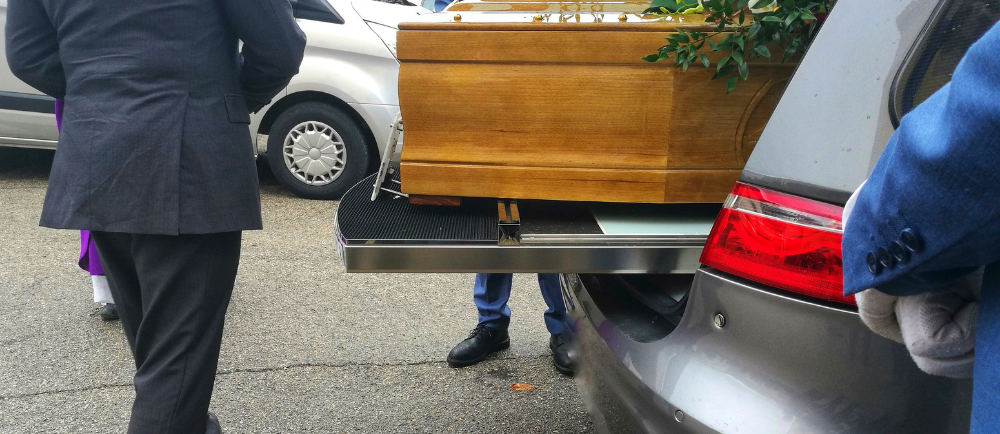 It can undoubtedly be an emotionally overwhelming time for many when someone close passes away. The devastating feeling and the resulting grief can deeply impact the affected. It can also cloud the need to take necessary steps to organise a memorial ceremony for the departed to give them the goodbye they deserve. We have put together a quick and easy checklist to eliminate some of the stress that will help you or someone you care about navigate the grieving process without further adding unnecessary hassles.
Even when not faced with sudden or imminent death, many people are unsure about steps or where to start when planning a funeral or celebration of life service. There are two critical aspects to consider here, deciding on the treatment of the body if your loved one had decided or if you have chosen to bury or cremate the body. And how you choose to bid farewell to a loved one, and the type of funeral service or celebration of life you wish to give them. Melbourne's funeral costs can vary depending on the pre-arrangements by the departed before they left or the service you decide on.
Although not exhaustive, the checklist below details the essential aspects in line with Victorian standards and primarily serves as a guide. Many items on the list can be modified to suit your requirements. Have more questions? Please give our team a call, and we will walk you through the process.
Having the death certified
If your loved one has passed away somewhere other than a hospital or non-clinical setting such as home, a doctor will be needed to provide the necessary certification. If they have passed away in a clinical setting or a respite centre, the staff on duty will be able to help with the process. In the case of expected death, the Medical Certificate Cause of Death must be completed within 48 hours of a person's demise. However, in the case of an unexpected death, the death must be reported to the police and a coroner. You need to ensure that the Medical Certificate Cause of Death is obtained before a funeral director can take the deceased into their care. Also, you will need the document to register the death for an official death certificate.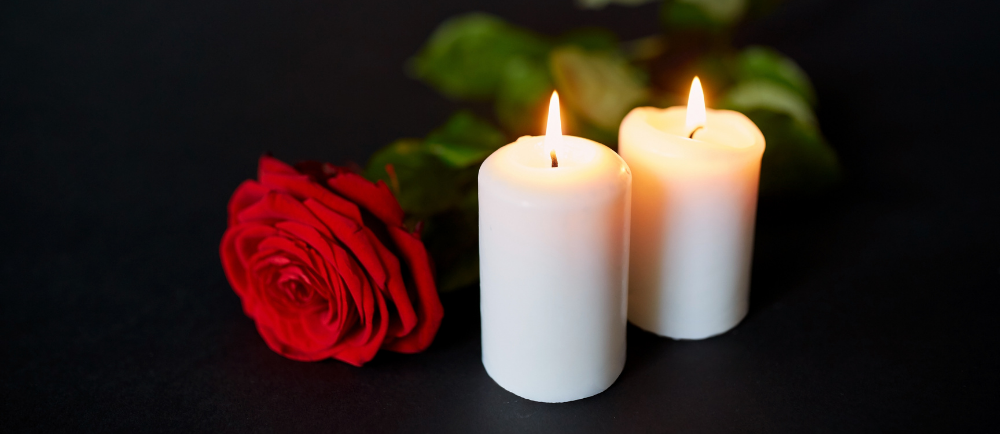 Notify loved ones of the individual's passing
The devastating news and the grief that follows might make it difficult for you to communicate the news to the deceased's loved ones, but it is important to contact those close to them, especially those who were not present at the time of the death. In case talking to them gets difficult, we recommend sending them a short note informing them of what has happened and how you are not in a position to make a call or visit them personally.
Review advanced care plan
Your loved one might have prepared an Advance Care Plan if they anticipated that they might experience cognitive impairment and may not be able to communicate their final wishes. The plan is considered an official and enforceable document that health care providers must abide by. This document should be referred to in addition to any supporting legal or testamentary documentation.
Organ and tissue donation
Some people wish to donate their organs or tissues for clinical care or research upon passing. The deceased may have expressed these wishes in their Advance Care Plan, or it may be stated on their driver's license. If this is the case with your loved one, you can register them as a donor with the Organ and Tissue Authority (OTA) or call the Australian Organ Donor Register. If they hadn't specified anything, you could choose to decide on their behalf, but this needs to be done immediately upon their passing.
Autopsy
An autopsy, or post-mortem, is a medical examination of a body after a person has died. There are two types of autopsies, a coroner's autopsy and a hospital autopsy. A coroner's autopsy is performed if the coroner or the police need information for legal reasons regarding the cause of death. A hospital autopsy may be performed if the immediate family gives their consent, which can aid in understanding the medical cause of death, such as an unknown or genetic illness, the success of or lack of success of medical treatment, and any further studies for the medical industry.
Death certificate
A registered doctor must sign the death certificate before funeral arrangements can be made. Post-signing, the funeral director will arrange for the body to be transferred into their care while the funeral arrangements are being made. The director will be responsible for registering the death to the Victorian Registry for Births, Deaths and Marriages and delivering the death certificate to the registry. A family member can also do the registration with an agreement with the funeral director.
Review your loved one's will
If your loved one has left behind a will, it will be reviewed, and the executor will have to approach the Supreme Court of Victoria and seek probate, which will certify that the said will is the last and valid one. This will give the executor the authority to administer the estate.
The executor is an appointed person who has been chosen by the owner of the will to administer the deceased's estate.
If there is no valid will, then the deceased's closest next of kin will usually be responsible for finalising the estate and may be appointed administrator of the estate. In the case of there being no will of the deceased, letters of administration are issued instead.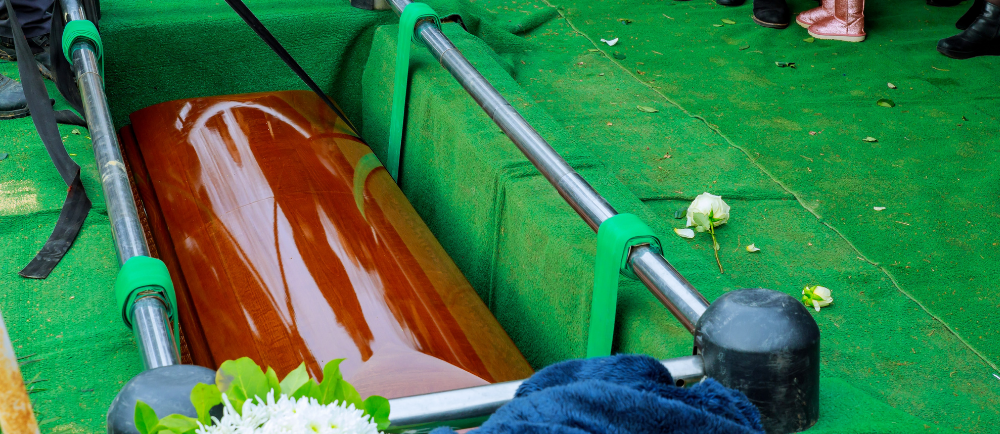 Choosing or contacting a chosen funeral provider
Your loved one may have already engaged a funeral services provider and may have plans in place ready if their death was expected. This information can generally be found in their Advance Care Plan if it has been previously organised. If they did not select a funeral provider, you would be able to find one in Victoria who can cater to the needs of the departed and your family.
Your chosen funeral provider may reflect the religious needs of your loved one or provide special care packages if your loved one had any specific requests for the funeral service. One's choice of a funeral director may depend on the referrals from the family members, price, and if the service provider caters to the religious beliefs or any specific requirement important for the departed and their family.
Deciding on whether to bury or cremate your loved one
As an executor (as directed on the will) or closed kin to the departed, you will have to decide on the burial or cremation. Additionally, if the deceased had an Advance Care Plan, you must ensure that their wishes are followed. People may choose burial or cremation based on religious beliefs or cultural norms. Depending on what they opt for, they will have to decide on finding the right kind of casket (burial) or a cremation urn. Your funeral director can also help you choose the one best suited for your loved one's needs.
Type of funeral service
If your loved one did not pre-plan their funeral or leave behind specific instructions, you could choose from various packages most funeral providers offer. Some funeral providers will offer payment plans, which can help make the funeral service more affordable while also giving them the type of service you desire.
Notify others
After immediate family members and close contacts of the deceased have been notified and the death has been registered, you may want to contact their colleagues, school friends and neighbours to let them know of the passing of your loved one. This can be handled by a phone call, email or a written note. Be sure to leave forwarding contact details if anyone wishes to discuss the matter with you or someone close to the deceased.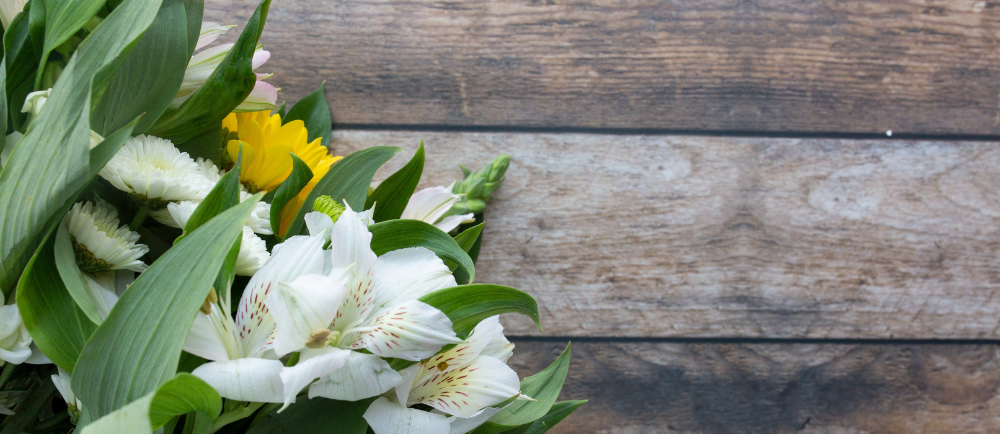 Notify relevant organisations
There will usually be several organisations you may need to contact to let them know of the deceased's passing, which can be overwhelming. These organisations may include banking institutions, companies where the deceased may have had investments, Centrelink, the ATO, any insurance companies, superannuation funds, health care organisations, utility providers and VicRoads. They might require official documentation to support the passing of an individual, which may require you to take extra steps so that correct protocol, where appropriate, is followed.
Attend the funeral
A loved one's passing is devastating, and when a funeral is arranged, those who cared for the deceased must be notified so that they can come together to bid a final goodbye. They may also want to celebrate the departed's life. A funeral service and the following wake can provide closure to those seeking it. It can also be a time of support when those attending will be experiencing tremendous grief.
Funerals can be highly personalised, and you may wish to organise for yourself or others to speak about the deceased during the service and ask attendees to provide visual components to support the commemoration of your loved one, which can be displayed during the service.
Secure any assets and attend to financial matters
It is important to secure the assets of your loved one to avoid any potential issues. Ensure all official and supporting documentation is in order and that you have notified organisations in advance to help provide payment extensions, account closure advice and any other assistance. You will need to provide evidence of probate and letters of administration to progress these matters.
Making plans moving forward
The passing of a loved one will prompt you to plan ahead to deal with new circumstances. For example, you may now have to deal with finances, taking children to school, caring for any pets, attending to surviving spouses, or helping those in need of emotional support deal with their loss, trying to bring life back to normal despite your loss. This can be difficult, but many support organisations can help you through the transition.
If you have any questions about the advice provided here, please don't hesitate in giving us a call. Here at Glen Funerals, we understand that experiencing the loss of a loved one is an overwhelming ordeal, and we want to be here for you in a capacity that best works for you. For funeral homes near you and funeral arrangements, give us a call today and let's discuss how we can support you.
Previous Posts
The Significance of Cremation Urns in Different Cultures Throughout history, cremation urns have played a significant role in funeral traditions across the globe. Serving not just as vessels for t...